Cave Creek Windows and Mirror
Residents and business owners in Cave Creek, Arizona have appreciated the window and mirror services that Roadrunner Glass has provided them since 1972. The glass and mirror specialists at Roadrunner Glass are there to take care of any window or mirror job no matter how big or small.
Homeowners, business owners, designers, and architects in Cave Creek really appreciate the outstanding service and high-quality glass and mirror products that we have to offer. We always go to the customer's house to ensure that the window or mirror application desired is done professionally and meets your expectations. Every type of glass and mirror is expertly designed and installed by Roadrunner Glass.
Cave Creek Windows and Mirror Installation Provided by Roadrunner Glass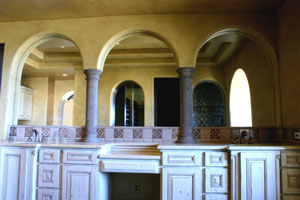 Mirrors - Nothing makes a stronger statement then a beautiful mirror in your Cave Creek home or business. Roadrunner Glass can provide creative and high-quality mirrors to make the exact impression that you want. For examples of our mirror installations, please go to our mirror gallery at the links below.

To learn more, please click on either Residential Mirrors or Commercial Mirrors.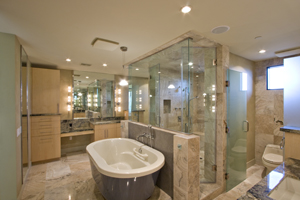 Shower Doors - If your Cave Creek bathroom is in need of a make over, one of the best improvements that you can make is the installation of a glass shower door. Not only will it beautify the bathroom, but it also will help increase the value of your home. Our glass shower door specialists will come to your home and help design a perfect glass shower door for you. To see some of the exquisite shower doors that we have designed, please browse through our shower door galleries on the link below.

To learn more, please click on Residential Shower Doors.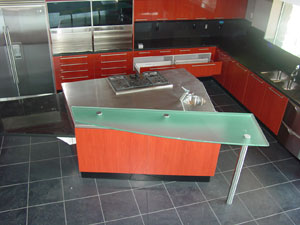 Glass Tabletops - One of the best ways to protect the finish of your valuable furniture is to use a glass tabletop. Roadrunner Glass specializes in the design and installation of glass tabletops with many different colors and thickness to look perfect on the furniture of your Cave Creek home or office. We can also add a beautiful accent with a custom ground edge to the glass tabletop.

To learn more, please click on Residential Glass Tabletops or Commercial Glass Tabletops.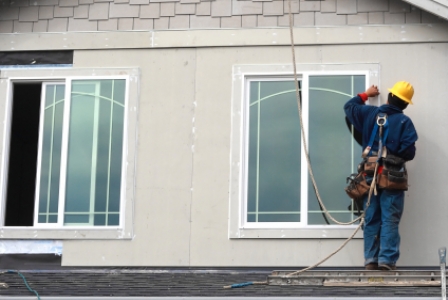 Window Replacement - With some of the views that Cave Creek homes and businesses have, it is important to have good windows that allow you to take advantage of the view. When you are looking to upgrade those old and drafty windows, call Roadrunner Glass about the custom replacement windows they have to offer. We even offer 24-hour a day, 7-day a week emergency board-up and glass repair services.

To learn more, please click on  Residential Window Replacement or Commercial Window Replacement.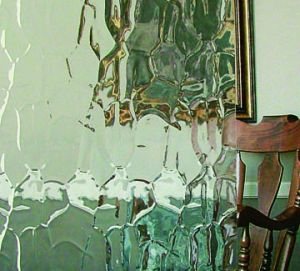 Pattern Glass - One of the most interesting glass accents that you can install in your Cave Creek home or business is pattern glass. Roadrunner Glass has an exceptional selection of high-quality pattern glass that we can custom cut and professionally install. Pattern glass allows light to still come through while adding privacy. To see examples, please click on Pattern Glass Gallery.

To learn more, please click on Residential Pattern Glass or Commercial Pattern Glass.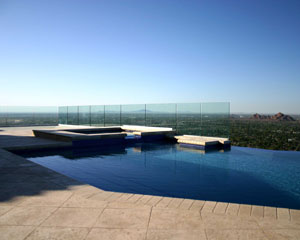 Glass Rails - Glass rails are an excellent alternative to wood or stone walls. The glass rail specialists at Roadrunner Glass have many products that can offer exceptional safety features while having a sleek, modern look. Glass rails are excellent for stairways, balconies, pool decks, and as handrails in your Cave Creek home or business.

To learn more, please click on Residential Glass Rails or Commercial Glass Rails.
Roadrunner Glass prides itself on the window and mirror installations that we have done in Cave Creek. We are also proud of the feedback that our customers have given us. To see what our customers have said about our work, please click on
Testimonials.
To learn more about window, glass, and mirror applications that Roadrunner Glass can custom design and install in Cave Creek, give us a call at
602-269-2543
. We can also be reached with any Cave Creek window, glass, or mirror questions that you have through the contact form provided below.